today severals funny thing appened to me... i hope you will enjoy it...
this mornign when i came back to home the CW was unusually during a lot (1:00 cwu use to be very short) i get my hms, ciacci1 was with me cause we had to study togheter today, i was dpsing the chip and helping ciacci to get his hms when looking at my notebook(ciacci1 was playing with it) i seen: Accretian "Febo"...


OMG I BROKE THE BCC!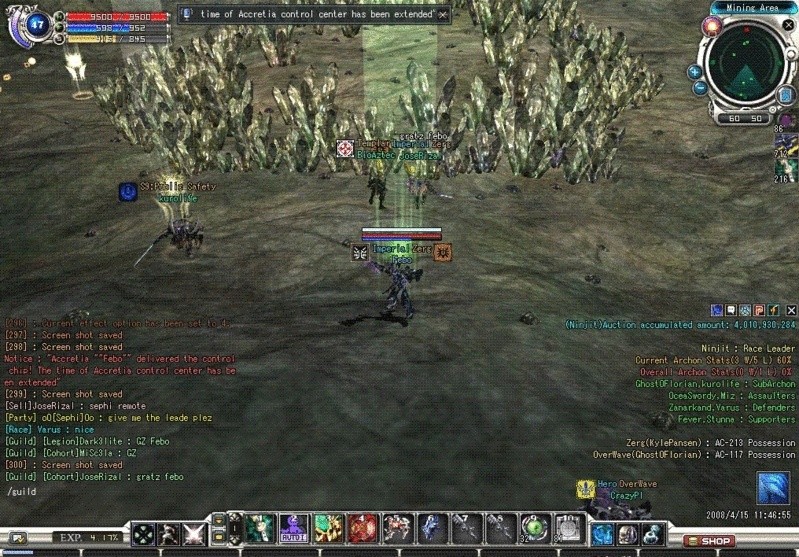 Chip buff + gravity stone

XD
after, during the pb run i noticed a strange thing, i weared my sk to kill snatcher rex and... surprise! it appeared as it use to do, but it was completely black! very nice!
this is better than the classic one, i prefer it!

LOOK AT MY ROCKING SK \m/ è.é \m/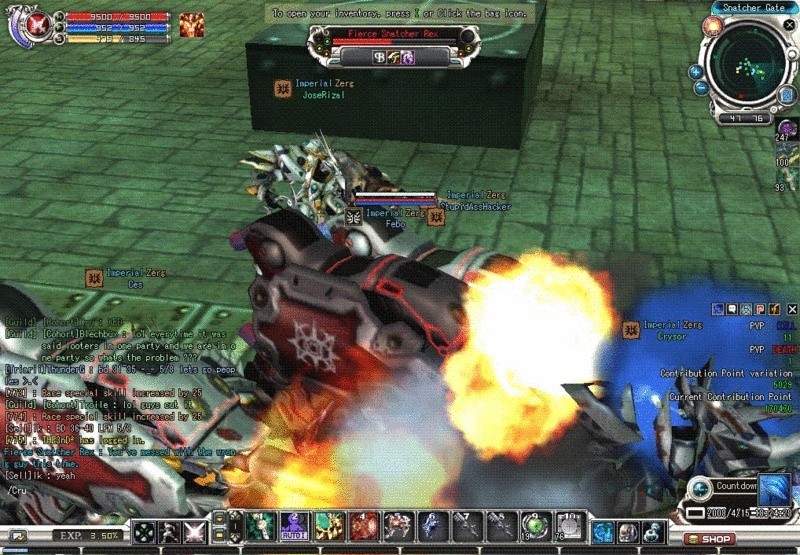 and does not end here...
finally i upgraded my elemental ring! i tried all day long to find the right combination to upgrade it, and thank to Varus i made it. i spent a lot of money but...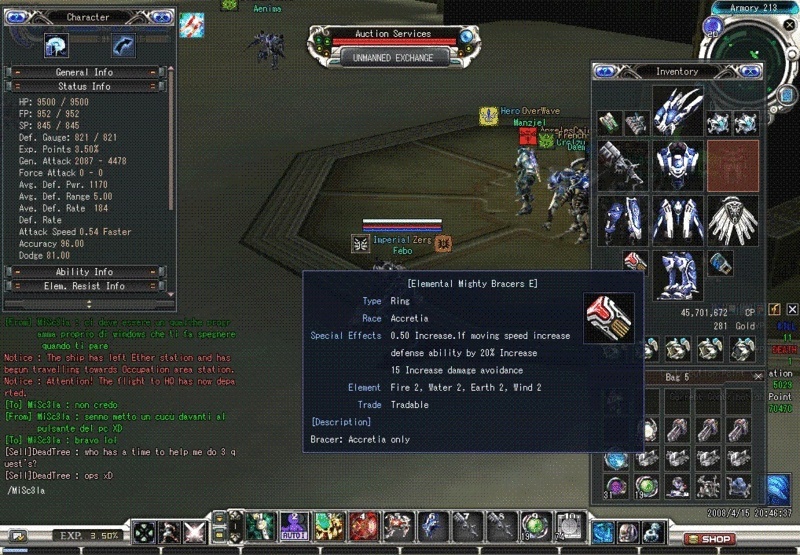 i hope you enjoyed my funny day^^